What is the process of recruitment?
Finding and enticing suitable employees to fill open jobs within a company is the process of recruitment. It finds people who have the skills and mindset needed to help a company accomplish its goals. Finding open positions, examining job criteria, assessing applications, screening, shortlisting, and choosing the best applicant are all steps in the recruitment process. It is advised that an organization's HR personnel adhere to the five best practices to improve hiring efficiency (as shown in the following image). These five procedures guarantee uninterrupted, successful recruiting. These procedures also guarantee conformity and uniformity in the hiring procedure.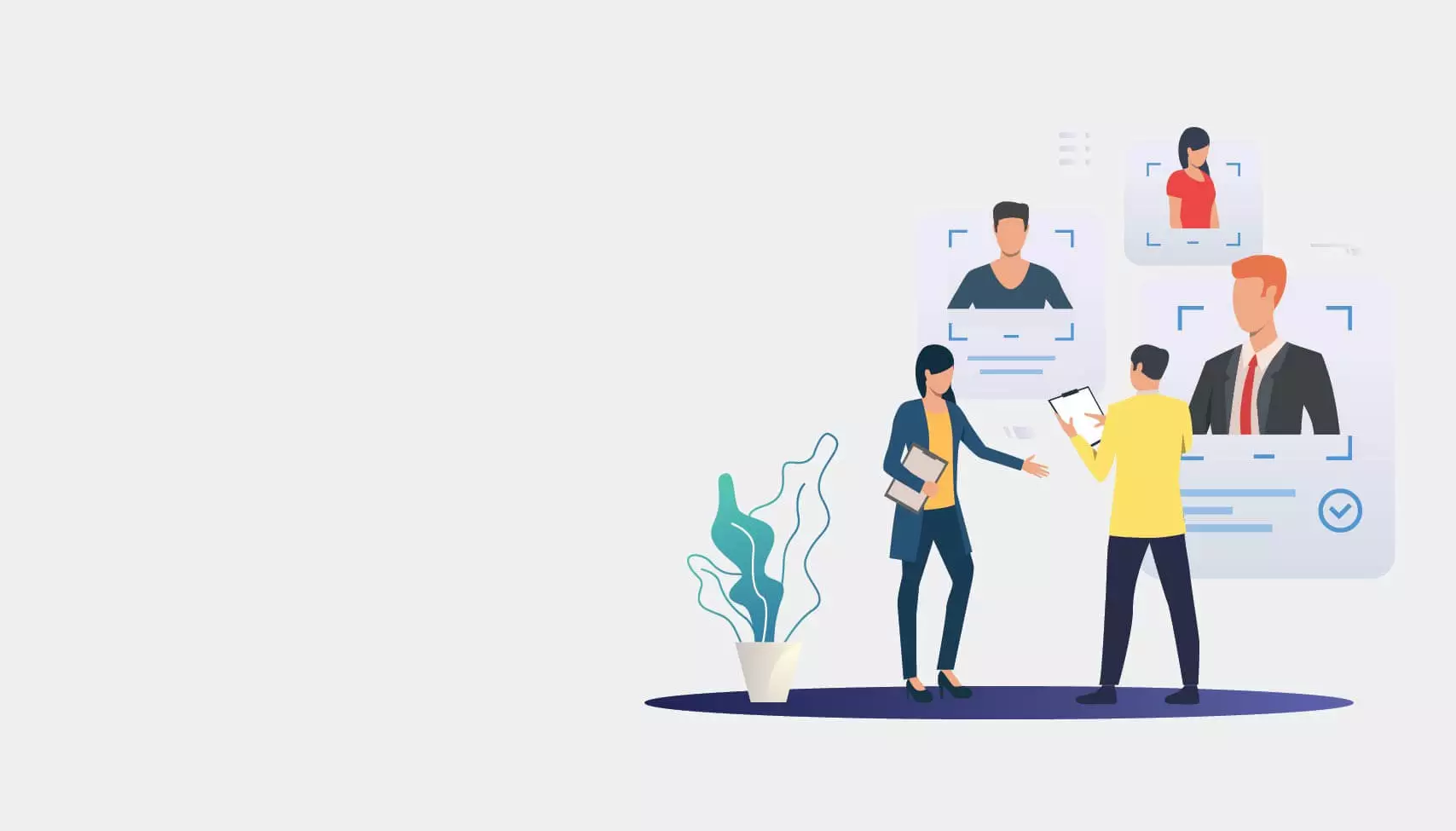 1. Recruiting Strategy
The recruiting process begins with recruitment planning, which involves analyzing and describing the open positions. It contains the nature of the work, the requirements for experience, education, and talents, among other things. To draw suitable candidates from a pool of applicants, a systematic recruitment strategy is essential. The possible candidates should be knowledgeable, experienced, and capable of handling the tasks necessary to meet the organization's goals.
2. Finding Vacancies
The identification of the vacancy is the first and most important step in the recruitment plan. The HR Department, which contains, receives the request for recruitment from various departments of the firm to start the process.
Posts to be filled in a number

Various positions

Tasks and obligations that must be fulfilled
The sourcing manager must determine if a position is necessary or not, permanent or temporary, full-time or part-time, etc., when one is identified. Before starting the recruiting process, several factors should be assessed. The right resource is hired for the team and the organization as a result of careful identification, planning, and evaluation.
3. Job Evaluation
A job's responsibilities, obligations, skills, and working conditions are identified, analyzed, and determined through the process of "job analysis." These variables assist in determining what skills a person needs to do a job effectively. Job analysis aids in determining the importance of duties and the best way to carry them out. Its goal is to determine and record how hiring practices, including selection, training, remuneration, and performance evaluation, are connected to the job.
The stages listed below are crucial while assessing a job:
accuracy in verifying the employment data

creating a job description using the data

identifying the knowledge, abilities, and skills needed for the position
4. Position Description
The ultimate statement of the job analysis is contained in the job description, which is a significant document that is descriptive in character. For a hiring process to be effective, this description is crucial. The extent of work functions, responsibilities, and the location of the job within the company are all covered in the job description. Additionally, this information offers the employer and the organization a clear understanding of what a worker must accomplish to fulfill the requirements of his job duties.
5. Job Requirements
The focus of a job specification is on the qualifications of the applicant that the HR team plans to hire. The preparation of a list of all positions in the company and its locations is the first stage in the job definition process. The generation of each job's information is the second phase.
What are consultancy services? 
Any services matching the following requirements can be referred to as consulting services:
Something that needs direction, explanation, or consideration

An authority on the subject

A willing consumer, purchaser, or potential target

Financial or other incentives for taking action
What are recruitment consultancies? 
A recruiting consultant serves as a liaison between a company looking to hire (the client) and a person looking for a temporary job or career change (the candidate). It is largely a sales position with high pay for superior performance. There are many different types of consultancies and agencies, ranging from local small firms to large multinational corporations. Due to the fact that many consultancies are sector- or industry-specific, the consultant will fill comparable positions for several customers. One consultant, for instance, could exclusively accept customers from the financial industry.
Where to search for recruitment consultancies? 
Employing recruiters can be found through the following options:
Consult a Directory
There are several internet directories for recruiting that may assist you in finding the top search companies in your region, sector, and area of expertise. Oya's directory of recruiters is undoubtedly the most well-known free recruiting service.
Social Media Use
Just typing "hiring now" or "recruiter seeking for" into Twitter's search bar will bring you a list of accounts related to your field. Additionally, you can contact a few qualified recruiters on Facebook by visiting their company pages.
Go to Google
More frequently than we'd like, a quick Google search yields useful results. Simply enter your industry and region after a term like "search companies" or "executive headhunters."
Utilize well-known publications or blogs
Have you ever heard the saying "Content is King"? Inform us about it! Today's recruiters are no different. They are actively utilizing content to build their networks, interact with applicants, and draw in new customers. A headhunter or a representative of a search agency will frequently get articles published in high-profile journals in your field. Even lists of the top recruitment agencies for the year may be found in certain magazines, like Forbes.
Request recommendations
Remember that you have your own network. And you would undoubtedly prefer dealing with a qualified recruiter who has been tried and true by your network, much like you would prefer dining at a place your friends gush about. Reach out to your alumni, friends, and family members on LinkedIn to see if they can recommend any recruiters. This approach has the added benefit of recommending you to potential employers before you even approach them.
List of popular recruitment consultancies 
1. Randstad
Randstad, a Dutch company based in Diemen, is often considered the best recruitment firm on the planet. They have more than 4,800 offices in 60 different countries and employ tens of thousands of people every day. The company collaborates with over 90% of Fortune 100 businesses and has expertise in the HR, IT, legal, financial, and engineering domains. You can find thorough descriptions of each position in the job posting, along with information on the role's category, type, location, pay, and closing date.
2. Adecco
With more than 500 locations worldwide, Adecco is another top multinational employment firm with its headquarters in Zurich, Switzerland. They look for expertise in a range of industries, including engineering, finance, law, and information technology, to mention a few. The website includes a comprehensive list of remote and on-site job vacancies from leading international firms, whether you are looking for temporary or direct-hire positions. You are eligible for free access to their benefits package if you secure temporary employment through them. The benefits package includes paid holidays, a preventative medical plan, a 401(k), life insurance, tuition reimbursement, and more.
3. Kelly
A US-based employment agency called Kelly Services was established in 1946. With more than 70 years of experience, they have become a global company that provides workforce solutions and job possibilities across a range of sectors, but they are experts in IT, science, finance, and engineering. On their website, they list temporary and permanent employment from 90% of Fortune 100 firms to tiny enterprises.
Conclusion
The recruitment consultant's job includes luring customers from client businesses via sales, business development, and marketing strategies. They serve as the crucial link between applicants and clients. This entails cultivating connections with customers and communicating with them verbally and in writing. They must also create advertising text and use a variety of mediums to entice prospects. Candidates are screened, interviewed, and the best ones are chosen to be recommended to client organizations. Recruitment consultants are involved in settling agreements between clients and candidates, including remuneration and wage rates.